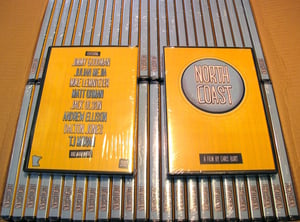 $

10.00
North Coast is a Minnesota skate video by Chris Burt featuring:
Jimmy Goodman
Mike Lemnitzer
Matt Ohman
Jack Olson
Dalton Jones
Andrew Ellison
Tj Moran
Julian Mejia
and many more!
Runtime: 25min. + 35min. of bonus raw footage.
Payment: Paypal, Credit, and Debit accepted. Shipping cost is $2 within the U.S.
International Orders: Please email burtc7@gmail.com